Over the years of being in this industry, I have purchased and received many different makeup products. I'm definitely one of those people who will buy something the second it comes out, and will justify spending ridiculous amounts of money on products. However, out of everything I've tried, there are 25 makeup products that I truly believe EVERYONE needs in their arsenal. Keep reading to find out the 25 products that you absolutely need NOW!
E.L.F Poreless Primer ($6): I have the oiliest skin this side of the Mississippi, and nine times out of ten, pores come along with that. My pores go from being big enough to fit a quarter inside to being next to non-existent after applying this. However, my favorite part of this primer is that it keeps my makeup on all day long without fading away or sliding off. Added bonus: it's only $6 and can be found at most drugstores!
Estee Lauder Stay-In-Place Makeup ($39.50): The most bulletproof, longwear, flawless foundation I have ever used in my entire life. If you want something that stands up to water, oil, and the elements, this is the foundation for you. It gives you a subtle matte finish with a ton of coverage. I use this to cover up my tattoos often! Your skin will look and feel absolutely flawless for hours. This foundation boasts a 15-hour wear, however, I have definitely gotten a lot more than 15 hours out of it. Another selling point to this foundation is that it has an awesome shade range, so you're guaranteed to find the right one for you! A must have for ANYONE.
3. Tarte Shape Tape Concealer ($24): OMG. Stop what you're doing right now and go get this concealer. Hands down my favorite product of all time! This concealer gives you full coverage to the extreme without looking or feeling like it. If you're a college student like me, the dark circle struggle is real, and this keeps you looking alert and awake. I've even considered buying this concealer in my actual skin tone to substitute for a foundation. All the hype around this is much deserved.
4. Loreal Infallible Pro-Matte Powder ($12.99): As an oily girl, I need powder to keep my face looking flawless all day long. Out of all of the powders I've tried, this one always does the trick. It's worked amazing for setting my foundation, and for touch-ups throughout the day. I never have to worry about whether or not my foundation is still on my skin if I'm using this. It's also a great option for people who don't want to wear a traditional liquid foundation. Use it by itself, and you're good to go for the day. Side note: check out the entire Infallible line from Loreal. You will not be disappointed.
5. Tarte Tarteist Pro Glow and Contour Kit ($45): This kit has been a lifesaver for me! It comes with a set of four highlighters, a cream contour shade, and a powder contour shade. This kit makes highlighting and contour so easy and so flawless. The four highlighters are stunning, and look great on many different skin tones. The contour shades both blend beautifully, and give you the perfect chiseled look. This is a must have for the girl who wants the perfect glow for any occasion!
6. Milani Baked Bronzer in Soleil ($9): I definitely prefer a warm glow rather than blush, so I find myself coming back to this bronzer all the time. Milani's bronzers are so buttery and blendable, and give you the prettiest bronze glow. I love the golden shimmer that is baked into this bronzer, and I'll oftentimes skip the highlighter because it gives that much glow! It never leaves you looking cakey or streaky. The best part? The pans are so big, you don't have to worry about running out super fast!
7. Milani Baked Blush in Luminoso ($8): This blush is a cult favorite–and rightfully so! I know I literally just said that I'm not a huge blush fan, but this blush gives you such a pretty, soft flush of color that is not too overbearing. If you have ever had an issue with feeling like you have too much on, this is the perfect one for you! Milani definitely delivers with their Baked line, and this is the perfect shade to pair with the bronzer.
8. Coty Airspun Translucent Extra Cover Loose Face Powder ($12. 27): 2016 was the year of baking, and you totally saw a bunch of beauty bloggers and vloggers using this product! The Airspun Translucent Powder gives you a soft matte touch, and helps lock in your makeup all day long. I use a damp Beauty Blender every day to apply this under my eyes right after I conceal. Not only does it give me a flawless base to work with, but it also makes my pores look so much smaller! One downside though: the smell is a little over the top.
9. Smashbox 24 Hour Shadow Primer ($21): I have tried every single eye shadow primer on the market, and this is the only one that works for me! For years and years, I just accepted the fact that my eye shadow was going to crease no matter what. Once I tried this one, I never had an issue with creasing ever again! This primer is a clear, sticky primer that truly does hold the shadow down. It's infused with liquid bandage technology that sticks the shadow to your eye. If you have issues with creasing, or oily eye lids, you need this ASAP!
10. Morphe Eyeshadow Palettes ($9.99-$22.99): I first stumbled across Morphe after Jaclyn Hill released her exclusive favorites palette with them, and I've never been disappointed. Their eyeshadows offer intense pigment and blend super well. I use at least one of my palettes every single day. They're great for makeup newbies, and amazing for makeup artists to add to their kit. I'm not sure how I ever lived without Morphe shadows, but I'm glad I no longer have to!
11. Make Up For Ever Ink Liner ($23): If you're looking for a super intense, black liquid liner, this is the one for you! This liner is the most matte eyeliner I've ever used, and stays on all day without fail. The brush is super easy to use, and gives you the sharpest wing ever. I like to use tape to get a super sharp, crisp line. The Ink Liner is super fast drying, and a great liner for any type of line you want to create!
12. Marc Jacobs Highliner Gel Eye Crayon Eyeliner ($25): I know that spending $25 on a pencil liner seems a little insane, but this is worth EVERY penny. As you have probably figured out from my other products, nothing stays on my face or eyes ever. However, I can put this eyeliner on at 6AM, and by 6PM, it's still on and looks exactly the same. I use the black one everyday, but the liner comes in a bunch of fun colors.
13. Too Faced Better Than Sex Mascara ($23): It's a name that makes cute old ladies cringe, but it's the best mascara on the market. BTS offers intense volume that leaves your lashes looking perfectly defined and lengthened as well. I naturally have super long lashes, but whenever I wear this, I always get asked if my lashes are fake. I think I've probably sold over 1,000 of these mascaras throughout my beauty career. Everyone NEEDS this mascara.
14. Sephora Collection Colorful Shadow and Liner ($14): If you're like me, and often find yourself rushing for time in the mornings on the way to school or class, this is something you will love! These instant eyeshadow sticks offer intense pigment, blend so well, and also work as a base for powder shadows. Sometimes, I'll just line my lash line with this, smudge it out with my finger, and call it a day. They have so many pretty colors, and the best part…they're waterproof!
15. Loreal Brow Stylist Definer ($8.99): For years, I was buying a much more expensive version of this product from Sephora and Ulta. In a rush, I grabbed this one from the drugstore until I could make it out to the mall, and I never looked back. This pencil defines the brows so perfectly, and I find that I always have my best brow days with it. The thin, precise tip makes it easy to get the fleekiest of brows super quick. It stays on better than most brow pencils I've tried, and it's quickly become a favorite of mine!
16. Make Up For Ever Aqua Brow ($22): If pencils aren't really your thing, and you like more of a dramatic look, Aqua Brow has you covered. Formulated with waterproof technology, this product keeps your brows tame, while also filling them in. I know that once this stuff is on, it's not coming off until I scrub it off. It's a perfect product to keep in your kit if you're a makeup artist, because mixing colors is super easy if you want a more dimensional look for your client. My favorite part about this product is that a little goes a LONG way, and my tube always lasts forever!
17. Anastasia Beverly Hills Clear Brow Gel ($22): I have super long brows that never stay put. I can use just about anything on them, and one hair always seems to go crazy. This is where the ABH Brow Gel comes in handy. I call it hairspray for your brows, because it keeps your brows in place all day! I've even used it as a clear mascara in a pinch a few times. Any filler product that you put on them will stay on longer after using this over it. Definitely a great product to use in addition to everything else you use.
18. Tarte Amazonian Clay Brow Mouse ($29): Brow pomades have become a staple in many makeup artists' kits for awhile now, but many brands are just now getting into them. Tarte's version is by far my favorite one. It gives you a super defined and thick brow that looks natural. The Amazonian Clay keeps the product on in your brows longer, and blends out super easy. I've even used this as a base for a dark smokey eye before, and it helped keep my shadow on all day. Bonus: It comes with an angled brush that works for not only your brows, but for winged liner as well!
19. Tom Ford Lipstick in Blush Nude ($53): I know, I know. It's absolutely crazy to spend $53 on lipstick. You could get an Urban Decay palette with that. I was shocked myself when I decided to splurge on this lipstick as well. However, it is the most PERFECT nude for pretty much any light to medium skin tone. It has a creamy texture that actually stays put. They're super moisturizing on the lips, and I always get compliments on this lipstick. If you can justify the price, it is well worth it!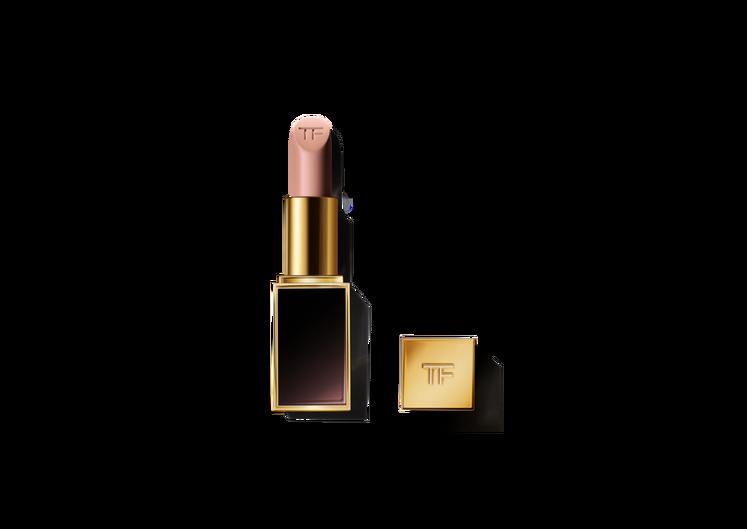 20. MAC Lip Pencil in Whirl ($17.50): Okay, I'm sure about 95% of us can admit that we have bought a makeup product because we read somewhere that a Kardashian uses it. I'm definitely guilty of it. When I heard that Kylie Jenner's favorite lip liner was at MAC, I ran to my nearest counter and bought two. Ever since, it's been my go-to. In fact, I've probably gone through six of them since then. It's the perfect tone to line your lips with when you want a nude lip, but it looks amazing on its own as well. The pink/mauve tone complements all different skin tones, and the best part is…they stay on forever!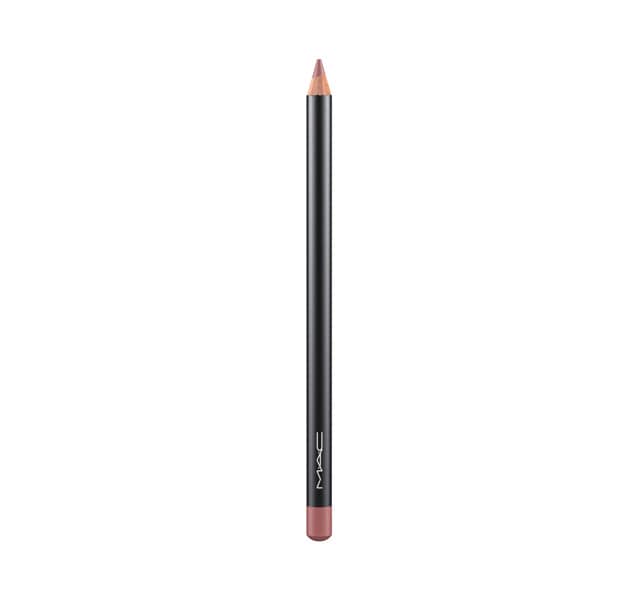 21. bareMinerals Matte Liquid Lipcolor in Bo$$ ($18): I have been absolutely obsessing over liquid lipsticks this year, and this by far is the one I have gone back to over and over again. Although these aren't transfer proof, and they don't dry down completely matte, they are so comfortable to wear, and last all day long. Bo$$ has been my favorite because it is the perfect rose nude color. It is also my favorite lipstick to use on brides!
22. Anastasia Beverly Hill Lip Gloss in Undressed ($16): I'm not a huge gloss girl, but if I'm wearing gloss, this is what I'm wearing. If I do opt for a lip gloss, I need something high pigment that looks like I have a lipstick on with a clear gloss over it. That is exactly what this looks like. They are so soft and buttery on the lips, that I sometimes forget that I have anything on! Undressed is the perfect nude shade for most skin tones, which is why I'm pretty much always wearing this one.
23. Neutrogena Makeup Remover Cleansing Towelettes ($4.49): If I could invent anything in the world, I would definitely make something that takes off your makeup for you, so that you don't have to spend any time doing it yourself. I'm not sure how I would go about that, but this is the next best thing. I'm pretty sure every single woman has had these in their makeup bag at some point in their lives, but this is the one and only for me. These wipes remove everything, even waterproof makeup, and you never have to worry about if anything is left over. Plus, they're amazing for even the most sensitive skin!
24. Lancome Bi-Facil Double-Action Eye Makeup Remover ($30): If you need something quick that removes even the most stubborn mascara from your eyes, this will be your go to! The Lancome Eye Makeup Remover makes taking off waterproof makeup so easy, and keeps my skin feeling fresh after using it. I mostly use this to clean up my wings when I'm trying to get the perfect liner. If you're not ready to commit to a full one, they usually are in their gift sets so you can try it before you buy it!
25. Organic Coconut Oil (check local grocery store for prices): Yeah, you read right. Coconut oil. I use coconut oil for EVERYTHING–in fact, I think I'm going to do a whole post on it soon. You can use coconut oil to remove makeup, to moisturize your skin, to whiten your teeth, to help with smoothing your hair, to reorganize your life. You name it, coconut oil does it. Seriously just go buy some.
There you have it, ya'll…25 products you need RIGHT NOW. What are you still doing on my blog?! Go get these products! You will not regret a single one of them one bit. Happy shopping!
Remember to find me on all social media! All of my info will be somewhere on this page! Be sure to let me know in the comments some of your favorite products as well!