Buying makeup can be a real pain in the wallet. Going into Sephora or Ulta can turn into a $300 trip, and YouTube videos praising the effectiveness of a product that is way out of our budget can be frustrating. However, through my years in the beauty industry, I have found some tried and true products that cost a fraction of the price. These are all products that I actually love, and would buy over products much more expensive. If you want to know my favorite products in the drugstore, then keep on reading!
As an oily girl, I was so shocked when I discovered how much I love this foundation. It gives such a natural glow with the prettiest coverage, and stays on ALL DAY. To combat any extra shine, I just add a little bit more powder and I look natural, but radiant. This has quickly become one of my favorite foundations in my kit.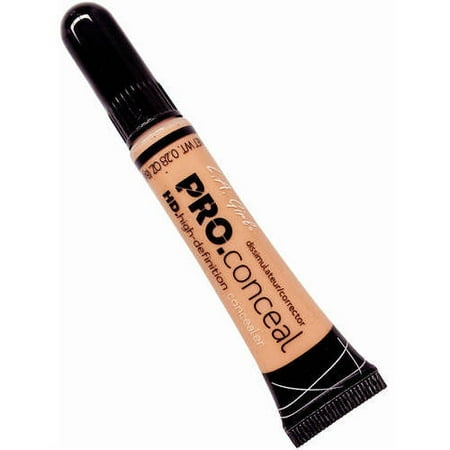 I know that I ranted and raved about another concealer that costs significantly more than this one, but this has completely replaced it for my everyday makeup. The LA Girl Pro Conceal has such beautiful coverage, and makes my dark circles non existent. Not only do they have an amazing shade range, but they also carry shades for color correction and contouring as well. Now that they carry this cult favorite at Ulta, I never have to worry about ordering online!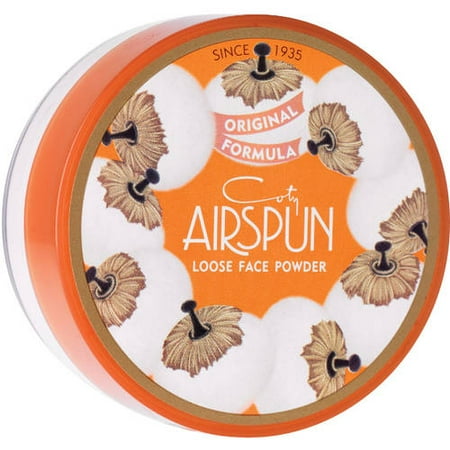 I didn't want to give into the hype of this product until one of my fellow makeup artist friends started using it and I noticed how beautiful her skin looked. This powder gives you the smoothest, most airbrushed look. It is my secret for keeping my makeup on all day. If I need an instant refresher, or to soak up some oil, this does the trick every time. My favorite part about this powder, however, is the fact that an entire thing of this powder lasts me a year (#blessed).
I was a total skeptic of this bronzer before I purchased it. It seemed like it would be way too light on my skin, and I typically like a bronzer with a little bit of shimmer to it. However, the second that I tried this, I was so blown away with how gorgeous it looks for an everyday look. It's so smooth, and gives your skin the perfect natural sunkissed look. Added bonus: it smells like coconut, which is my favorite scent ever!
Wet n Wild Color Icon Blushes ($2.99)
Most people are surprised when I tell them that I am obsessed with Wet n Wild! They have some seriously great products, and they're so cheap! My favorite of the Wet n Wild collection would have to be their blushes. They give you the perfect, natural flush of color, and they have some amazing shades. I put these up to my $40 blushes all the time, and I consistently reach for these instead.
E.L.F Baked Highlighter in Moonlight Pearls ($2.99)
The first time I tried this was during one of my Facebook Live "get ready with me" videos, and I was completely blown away by this product! I typically try to keep the highlighter at a minimum, because I'm naturally super oily, and have that natural highlight already. This highlighter, however, gives the most perfect subtle glow that can be built up to something more dramatic. It doesn't outline pores or texture either, which was a huge plus for me. Also…how can you beat a $3 highlighter?
L'Oreal Paris Brow Stylist Definer ($7.99)
I stopped using expensive brow pencils when I found this one. It is IDENTICAL to a much more expensive brow pencil, and it lasts longer on my skin too! It's so soft, but not too soft to the point where you don't get a natural, hair-like stroke. I also love the color selection too. This brow pencil is a must have to get the "brows on fleek" look!
NYX Epic Ink Liner ($7.99)
I always love a super dramatic winged liner, so for me, eyeliner is everything. This liner is super black, easy to use, and stays on no matter what! If you find that putting on eyeliner is hard, this is the perfect liner for you. The brush is thin and easy to work with, but gives great definition to the eyes. I also love how it doesn't dry up easily like a lot of high end eyeliners tend to do. If you are an eyeliner junkie like I am, this is a must buy!
L'Oreal Paris Voluminous Lash Paradise Mascara ($8.99)
I wish you all could have seen my face when I first saw this mascara. For years, I have been a avid fan of the Too Faced Better Than Sex mascara. I have probably sold hundreds of thousands of that mascara. When I found this one, I literally had tears forming in my eyes. The packaging is identical, and the wand is as well, so naturally, I had to buy it to test out the formula. It is an exact duplicate of the BTS mascara! If you want super fluffy and thick lashes, but don't want to spend $25 (or more if you want lash extensions!) on mascara, then look no further!
L'Oreal La Palette/Lip in Nude ($14.99)
I typically go with a liquid lipstick for my lips, but bought this palette specifically for brides and traveling. I was pleasantly surprised when I loved the wear and look of them, so I went out and bought myself one! This palette comes with a combination of cream and matte shades that flatter most light to medium skin tones! I love wearing a lip liner that is close to my skin tone, and then filling in the center with a slightly lighter shade to give my lips a plumper appearance, and this palette has made doing that so easy!
There you have it! All of my drugstore products that I am OBSESSING over! What are some products you have been loving from the drugstore? Leave them down below! 🙂