Hey girl hey! I absolutely love doing eye makeup. It's one of my favorite parts of my daily routine. It's also one of my favorite parts of doing other people's makeup. Eye makeup can be so tricky. There are so many parts to it, and it can be hard to decipher whether or not a look is "good" However, there is one simple step that I see people skip that elevates any look. If you want to know what that step is, then keep on reading!
What You Need
A completed eye look
Waterproof pencil eyeliner
What You're Skipping
You have a completed look, and you can't stop staring at it. Something is off, but you don't quite know what it is. Maybe you tried my Green Smokey Eye Tutorial & still feel like it's just not enough. What if I told you all you're missing is a little bit of eyeliner? Yes! That's right! Eyeliner. Tightlining takes your look from being OK to polished in seconds. It helps thicken the appearance of your lashes, and defines your lash line. Tightlining also helps prevent the appearance of too much space in between your lashes and eyeliner. This is something I do even when I don't have super dramatic makeup on, and it makes it look like I have a full face on.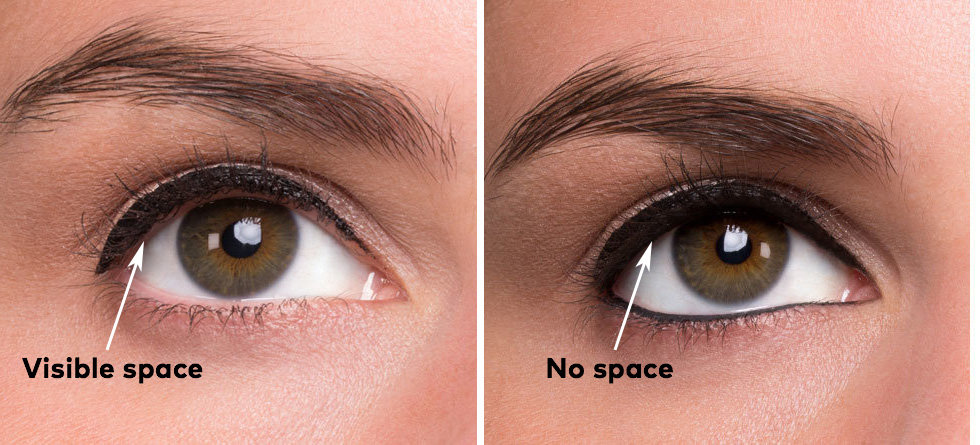 How to Tightline
Before you put mascara on your lashes, take a pencil liner (preferably waterproof) and make sure its sharpened.
Find the part right underneath your lashes that is the fleshy, watery part of your lash line. This is called your waterline.
Apply liner in a back and forth motion to this area. You want it to be ultra black, because that really helps define the lashes.
Continue on with applying mascara as usual.
That's seriously ALL there is to it! So simple, but makes such a big difference! Have you tried tightlining? Or are you a newbie to tightlining and excited to try? Let me know in the comments below!