Hey girl hey! One of the biggest events in beauty is coming up: Ulta's 21 Days of Beauty! If you aren't familiar with this event, a few times a year, Ulta will slash the prices of some of their most popular products. This season, it goes from March 17th-April 6th. During this time, they have certain products each day that are marked down 50%. Not only is this a good time to pick up new loves, but it's also a great time to stock up! In today's post, I am going to tell you all of the products that I feel like are the best deals! If you want the deets on the best products for you to pick up, keep on scrolling!
March 17th: 50% off Tarte's Lights Camera Lashes Mascara
Such a good mascara for thicker, fuller lashes! I love the brush on this mascara, as it evenly coats each lash perfectly. The 50% sale makes this mascara only $11!
March 18th: 50% Dose of Color's Desi x Katy Friendcation Palette
I actually don't have this palette, but I have heard nothing but amazing things. This might actually be something that I grab during the sale! I love the mix of matte and glitter shades, and I've heard the pigment is incredible. 50% off makes this palette only $27.50!
March 19th: 50% Mario Badescu's Botanical Exfoliating Scrub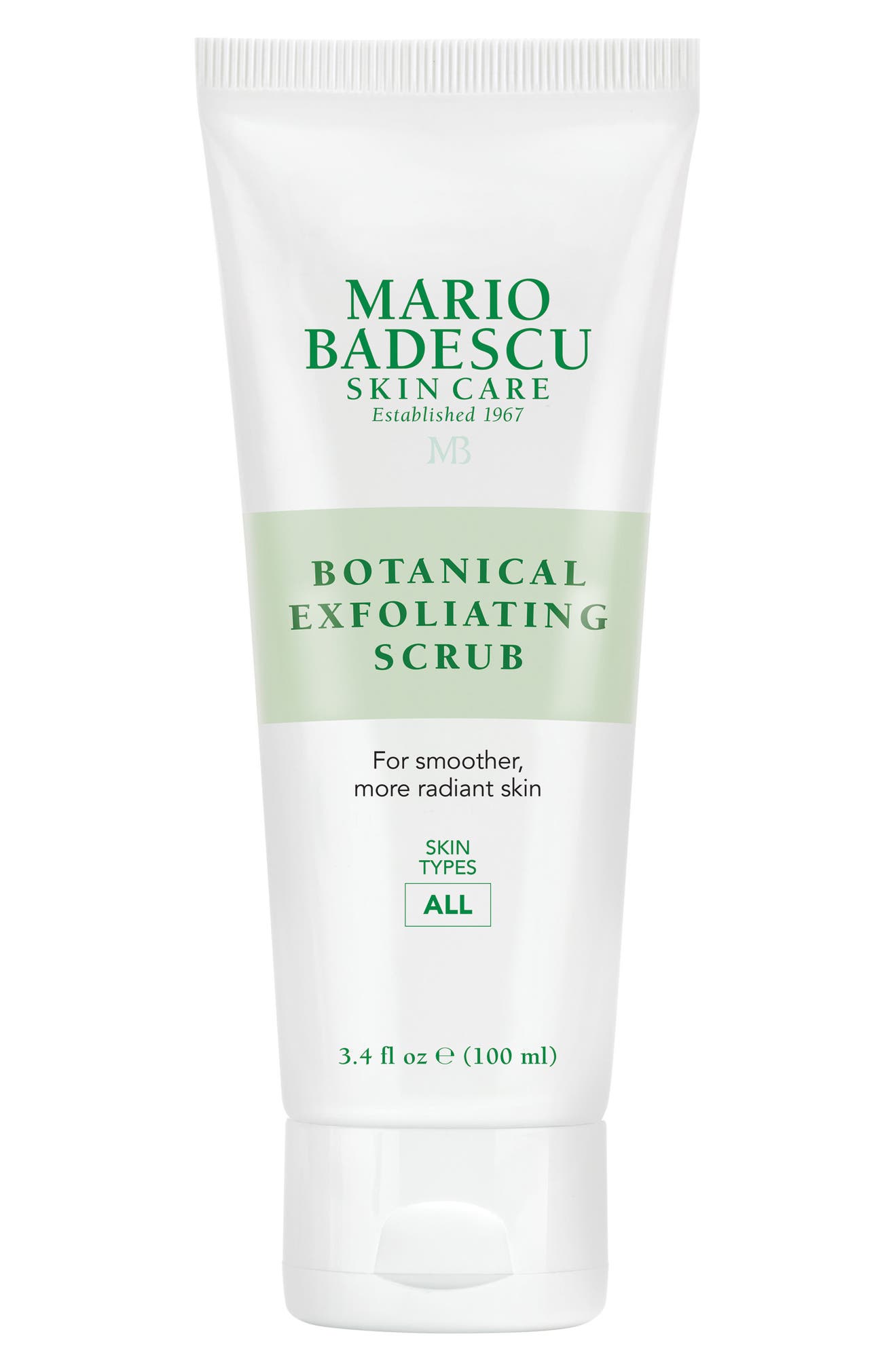 Mario Badescu is already a super affordable skincare brand, but a 50% off sale makes it a steal! This scrub is a great option for any skin issue you have, and a little goes a long way. The sale makes this scrub only $13!
March 20th: 50% off MAC Pro Longwear Paint Pots
Paint Pots are such an OG classic! They have a ton of shade options that make applying eye makeup a breeze. I love to use a matte cream shade as my eye shadow primer, and the black shade as a good base for a smokey eye. This sale will only set you back $11!
March 21st: 50% off Becca Primers
I have been obsessed with Becca primers for as long as I could remember. When I saw that these were going to be 50% off, I instantly got so excited! I use the Backlight Priming Filter every single day for a soft, glowy complexion. Grab a Becca primer for only $19 on the 21st!
March 22nd: 50% off Urban Decay Eye Primers
Another product I use daily! UD's Primer Potions are a classic, and 21DOB is a great time to stock up! I use the original everyday, but the Eden is a great option if you want to add a bit of a cream shade to your lids. They also have an Anti-Aging option as well! Stock up for only $12!
March 23rd: 50% off Anastasia Brow Wiz
Another classic product that will be perfect to stock up on. I am considering buying a few to stock up for my makeup kit! These brow pencils are so good and so easy to apply! Plus, they have a shade for everyone! The sale brings these pencils down to only $10.50!
March 24th: 50% off It Brushes for Ulta
I get questions all the time about good, high quality brushes that don't break the bank. Typically, It Brushes are not super pocket friendly, but the sale makes them a little more affordable! You can snag these for $18 on the 24th!
March 25th: 50% off Lancome's La Base Primer
I love to stock up on primers during this time, because it's something I use regularly. I love this primer for brides, because it gives the skin a perfected, smoothing look. Plus, it's oil free, so it's great for oily skin! Grab this primer for $21 on the 25th!
March 26th: 50% off Ofra's NikkiTutorials Highlighting Trio
I loveeeeeee the shades in this palette, and I've heard nothing but great things about Ofra's highlighters. Their products are already very affordable, so the sale makes it even better! Glow all day long for only $14.50!
March 27th: 50% off Beauty Bakerie's HD Flour Setting Powder (ULTA ONLINE ONLY)
Another product I'm dying to try! Everything I have read about these powders shows that they keep makeup on all day without looking chalky or powdery! Their packaging is always super cute, which is always fun too! Set your face all day for only $12!
March 28th: 50% off Buxom Full On Plumping Lip Creams
The BEST lipgloss in the game, hands down! Don't be scared of the "plumping." Buxom uses a peppermint complex to give your lips the perfect plump minus the burn. I love the shade range on these, and I love how comfy they are on the lips. Grab your own for $10.50!
March 29th: 50% off Tarte's Tartelette Toasted Palette
The prettiest warm toned palette. I have each of these palettes in this line, and I can't get enough! They are super pigmented, and last on the eyes all day long. Plus, they're easy to blend too! Grab yours for only $19.50!
March 30th: 50% off Stila's Stay All Day Liquid Eyeliners
I can't even tell you how many of these I sold when I worked for Sephora haha! Yet ANOTHER classic! The name really does ring true for these liners…they stay on. All day! They come in a number of colors, and are super easy to apply. Pick one up on the 30th for only $11!
March 31st: Nothing excites me!
I gotta keep it honest! Ulta just didn't do it for me. Nothing on March 31st is worth the sale LOL. Stay home, save up for the last week!
April 1st: 50% off Perricone's Cold Plasma Collection
Not only is this sale a great time to stock up on faves, it's a great time to purchase pricey products for half the price! Cold Plasma is a great addition to any skincare routine to get flawless skin! I like to use Cold Plasma Face underneath moisturizers to amp up my hydration. Grab the CP line for $42.50-$79.50!
April 2nd: 50% off First Aid Beauty's Facial Radiance Pads
One of my favorite skincare secrets. These pads are powerful enough to give you glowing skin, but gentle enough to use daily! They help to uncover bright, healthy skin underneath a dull and tired complexion. Grab the small size for $8, or the larger size for $16. But trust me, you'll want the larger one 🙂
April 3rd: 50% off Cover FX's Perfect Setting Powder
If you are into clean beauty, this is the brand for you! Cover FX makes quality products without using any harmful chemicals. I was so excited when I saw that Ulta sells CFX! Founded by a former chemist for MAC, the products are very similar to MAC products without causing any allergies or skin irritations. These powders are great for setting the under eye area, or the entire face! Grab yours for $17.50!
April 4th: 50% off Buxom Eyeshadows (ULTA ONLINE ONLY)
Honestly, I don't know why I don't see more people talking about these! They're some of my favorite single shadows. What I love is that you can custom create your own palettes! The shadows are so buttery and pigmented, and have a primer built into them! Grab a palette for only $20!
April 5th: 50% off Too Faced Bronzers
These are my favorite high end bronzers! They give such a gorgeous natural glow to the skin without looking orange. I die for Sun Bunny every time! Add one to your Ulta basket for only $15!
April 6th: 50% off IT Cosmetics' Superhero Mascara
I love a good thick, full lash, and with Superhero, you'll get just that! I love using this on its own, or with falsies for a super dramatic look! No smears or smudges either! Grab one for $12!
There ya have it! My 21 Days of Beauty picks! What are you looking forward to during the sale? Anything you'll be picking up? Let me know in the comments below!